New producton facilty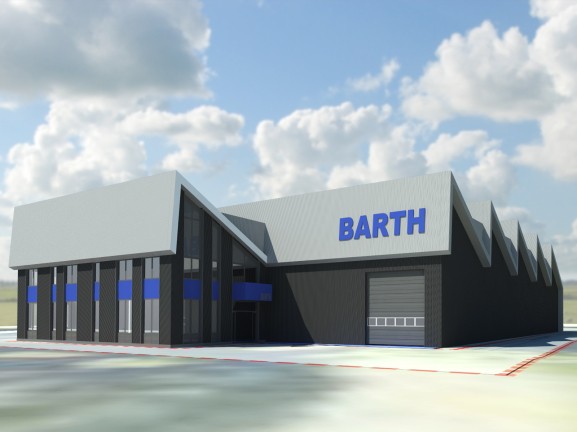 First impression of our ambitious plans!
The picture above gives the first artistic impression of our new production facility, built on our location in 's-Gravendeel in the Netherlands.
Time of delivery is expect middle of 2016 and serves as extension for our current machine factory. Besides the 2000m2 workshop with 6 assembling slots, the building houses 50 tonne of lifting capacity and big warehouse for spare parts. A separate maintenance workshop is included as well. The front of the building accommodates a large engineering office for the various hydraulic, electric and mechanic engineering activities.
Our new warehouse houses a stock of all brands of trenchers, such Steenbergen Hollanddrain and Barth Holland trenchers.
If you want to stay informed about our new production facility or any other news regarding our products, please subscribe to our newsletter!